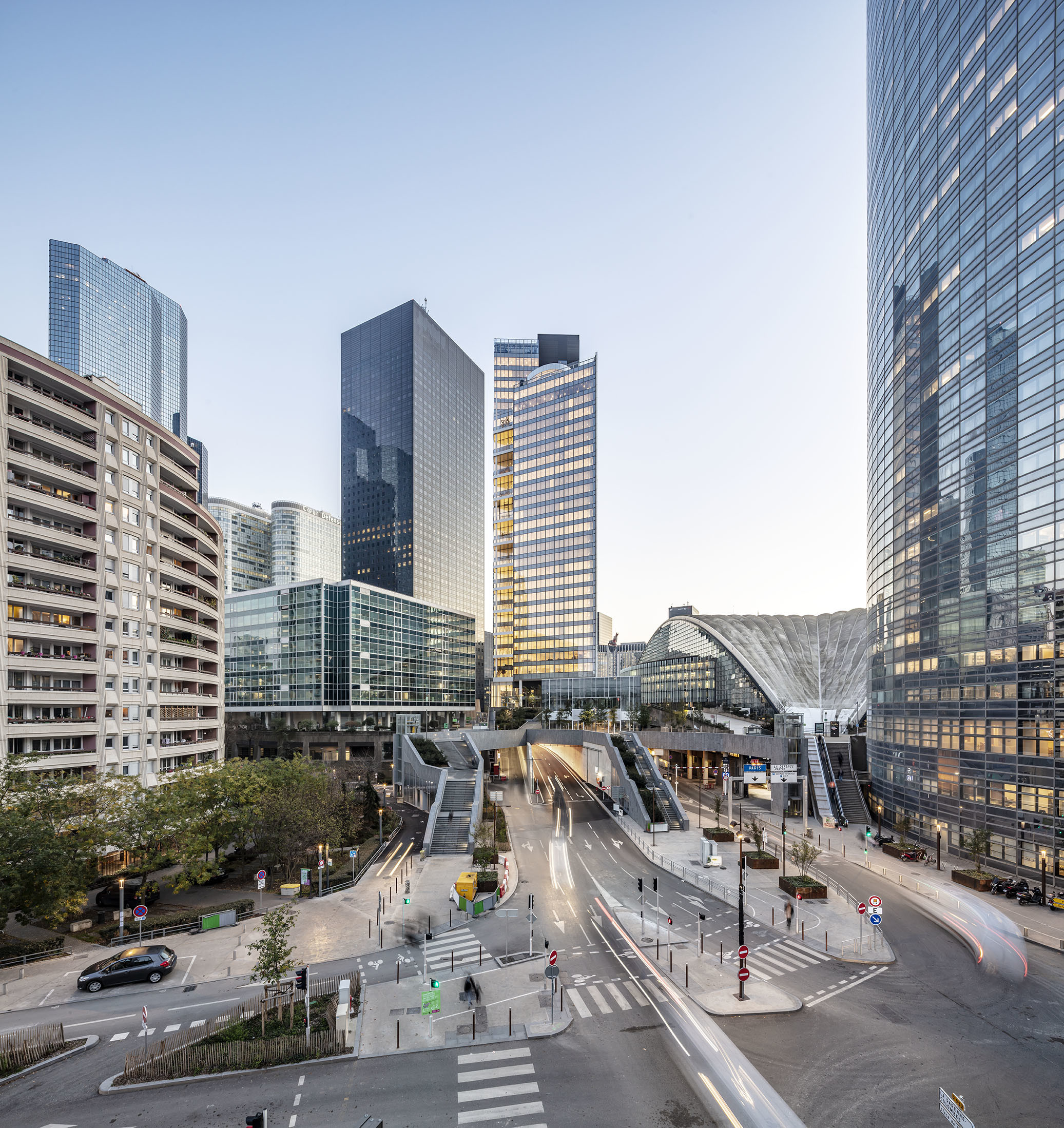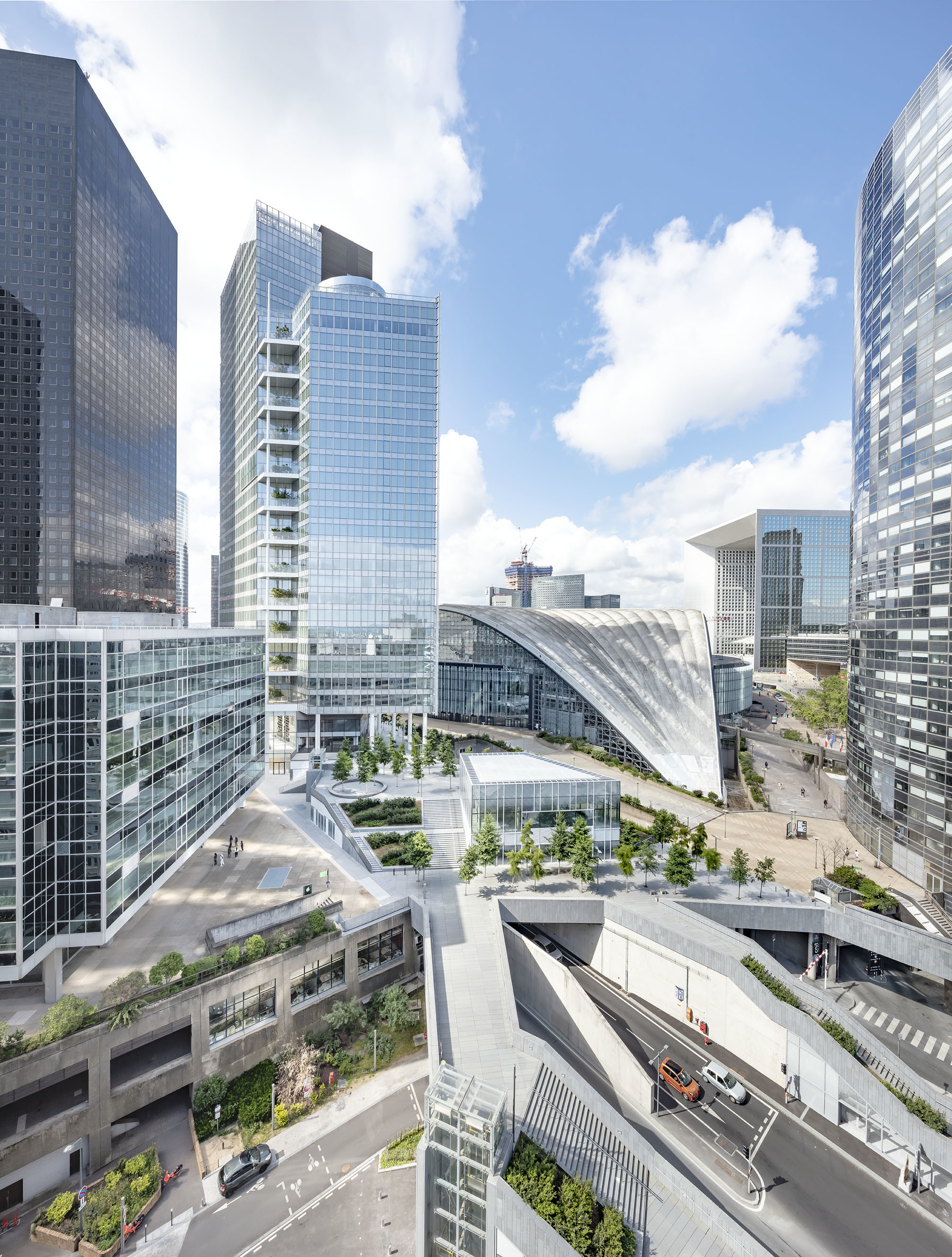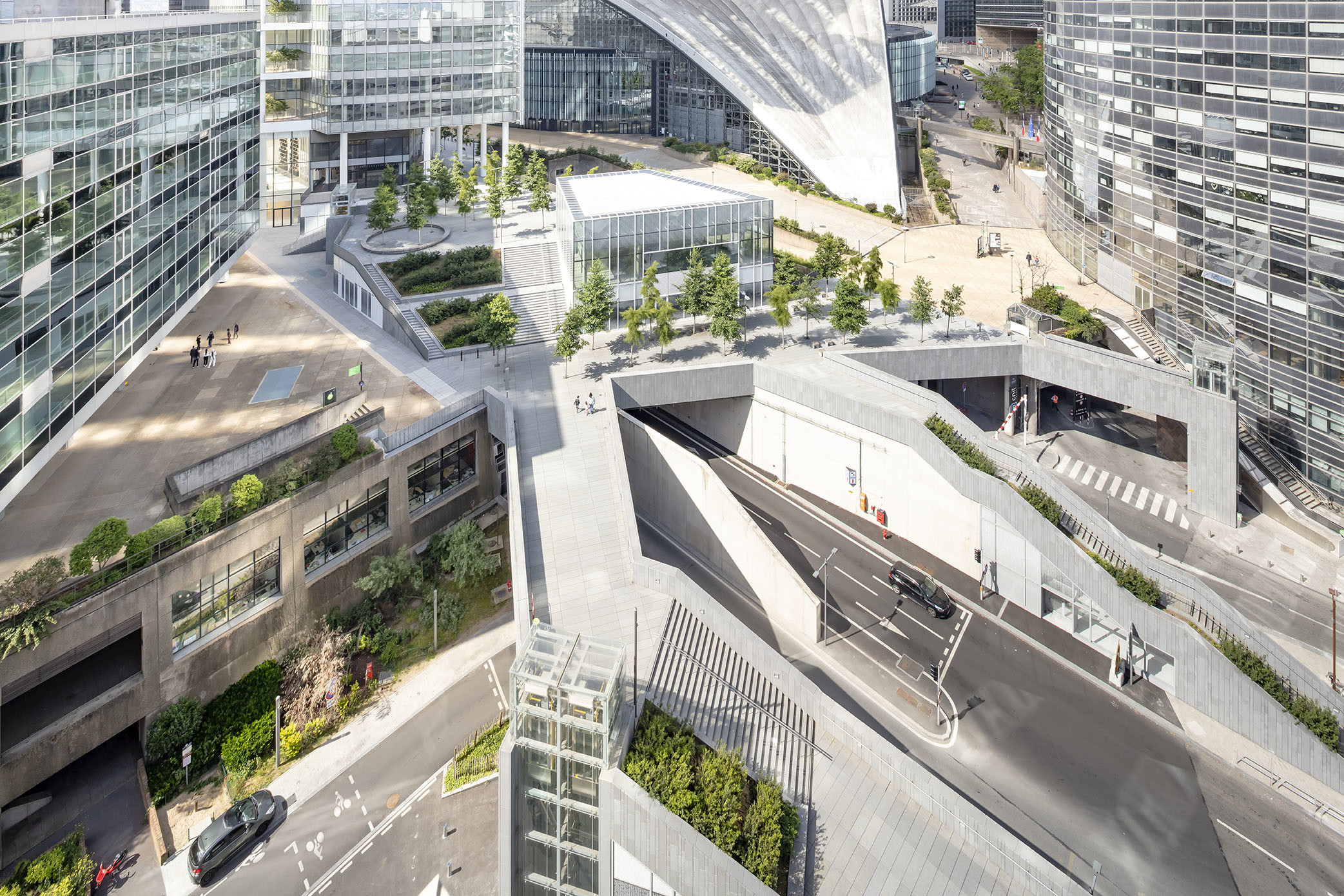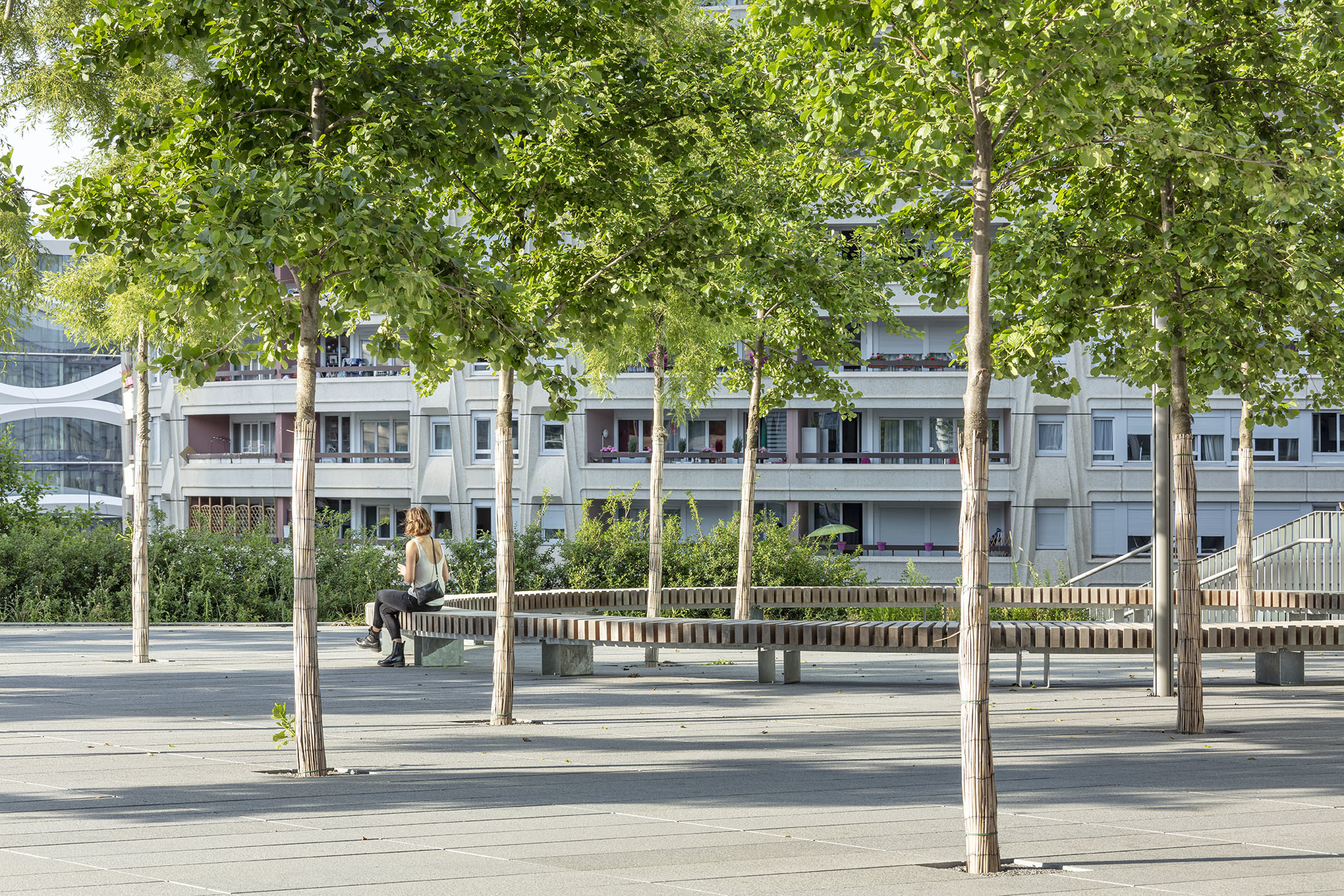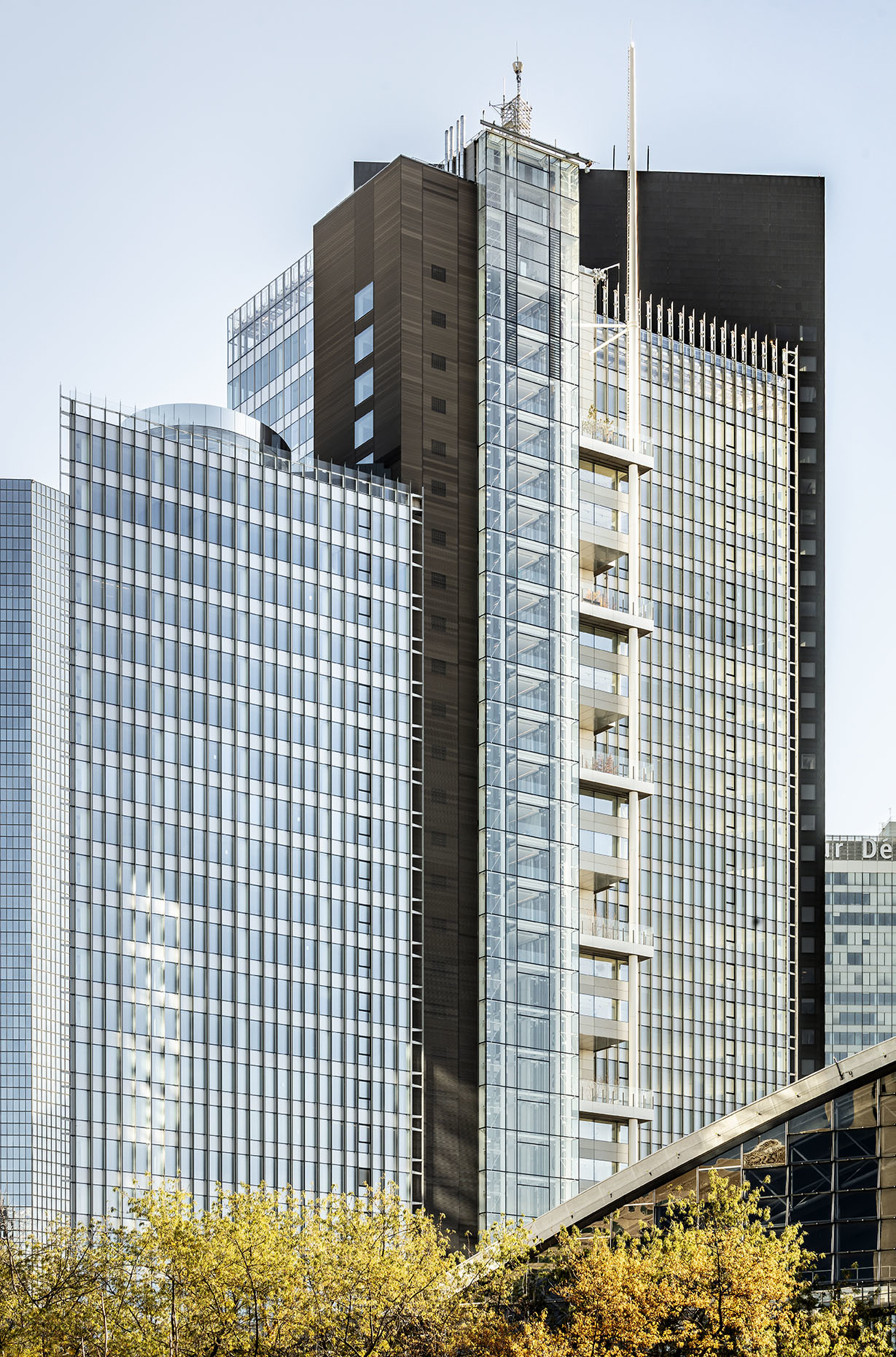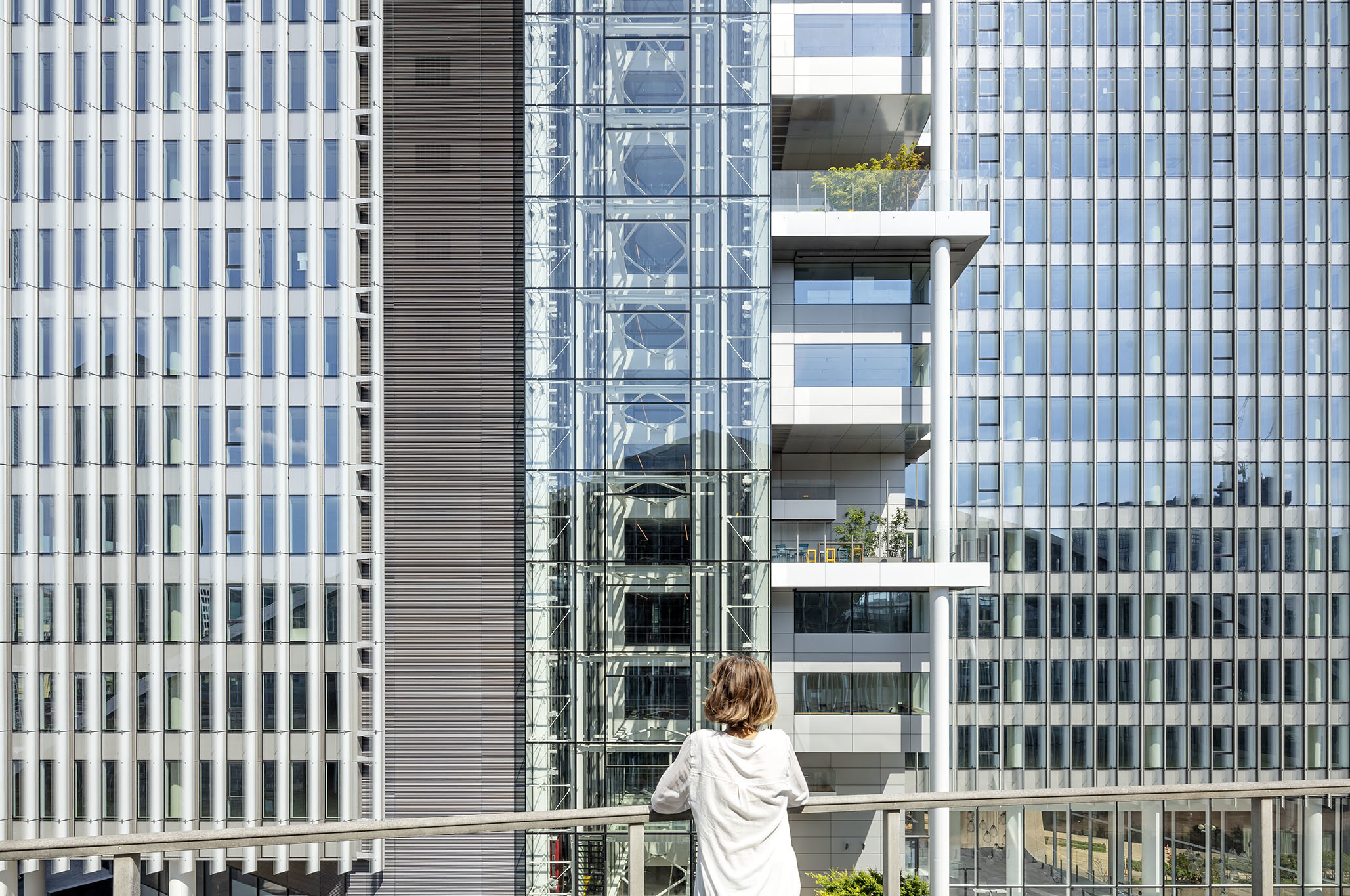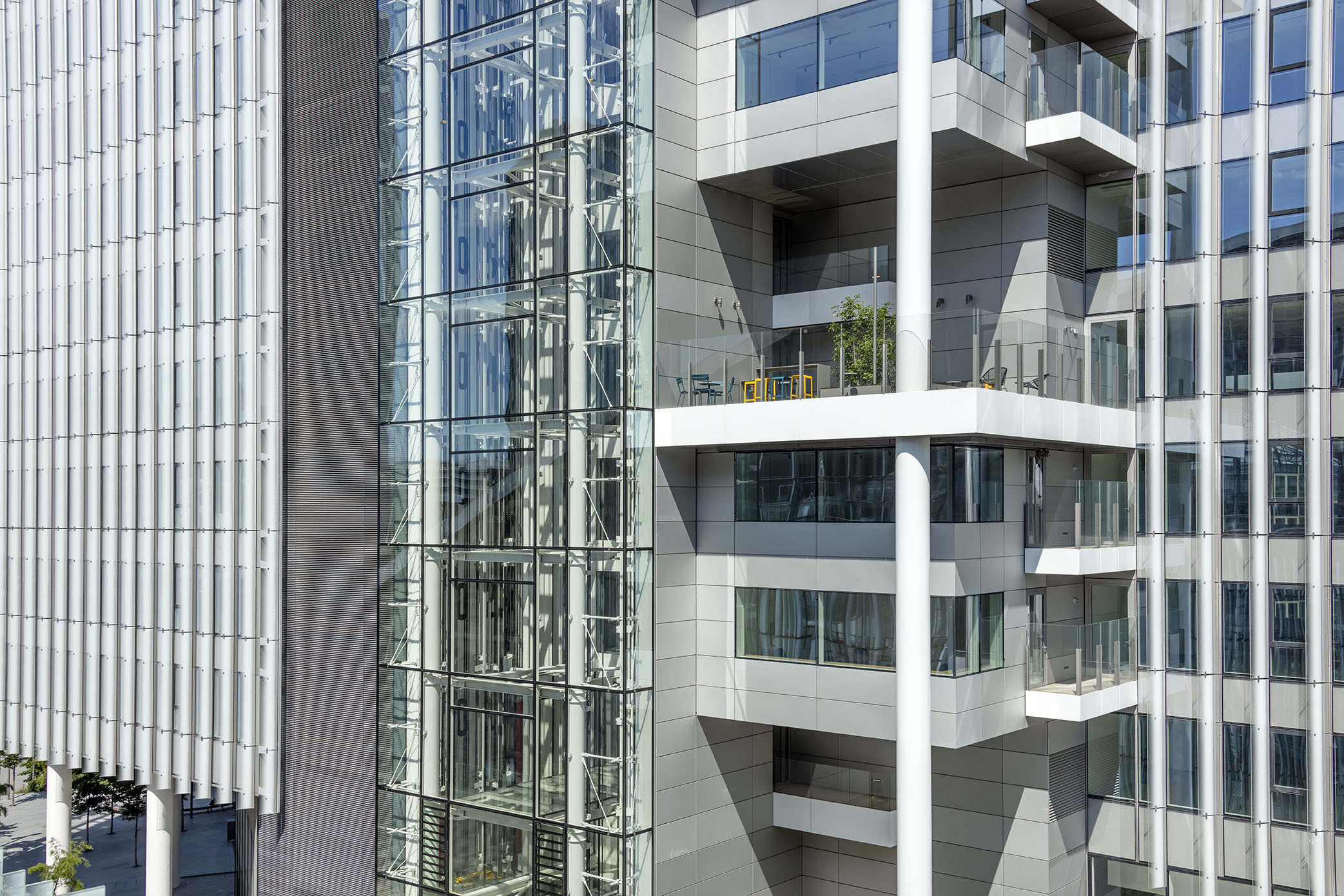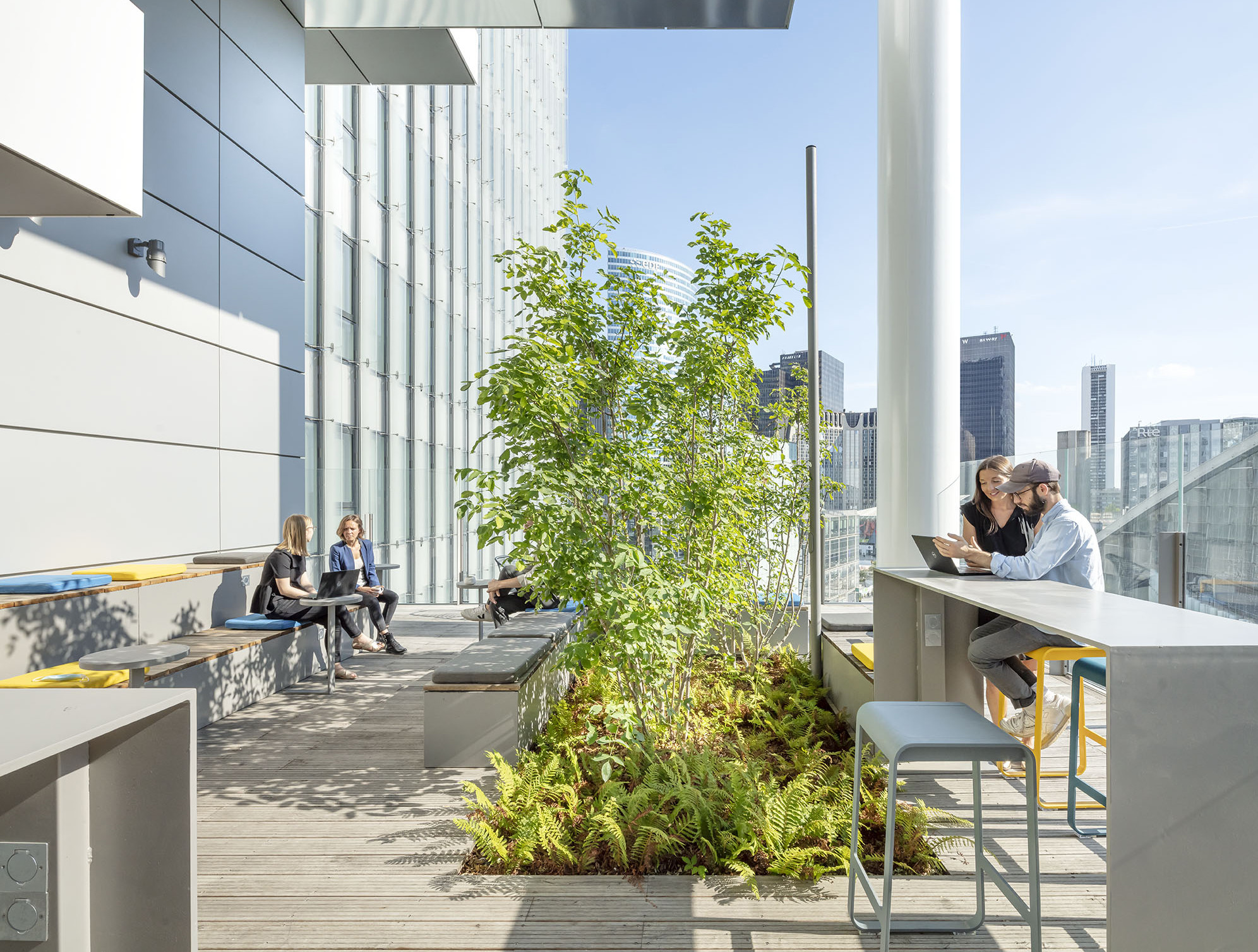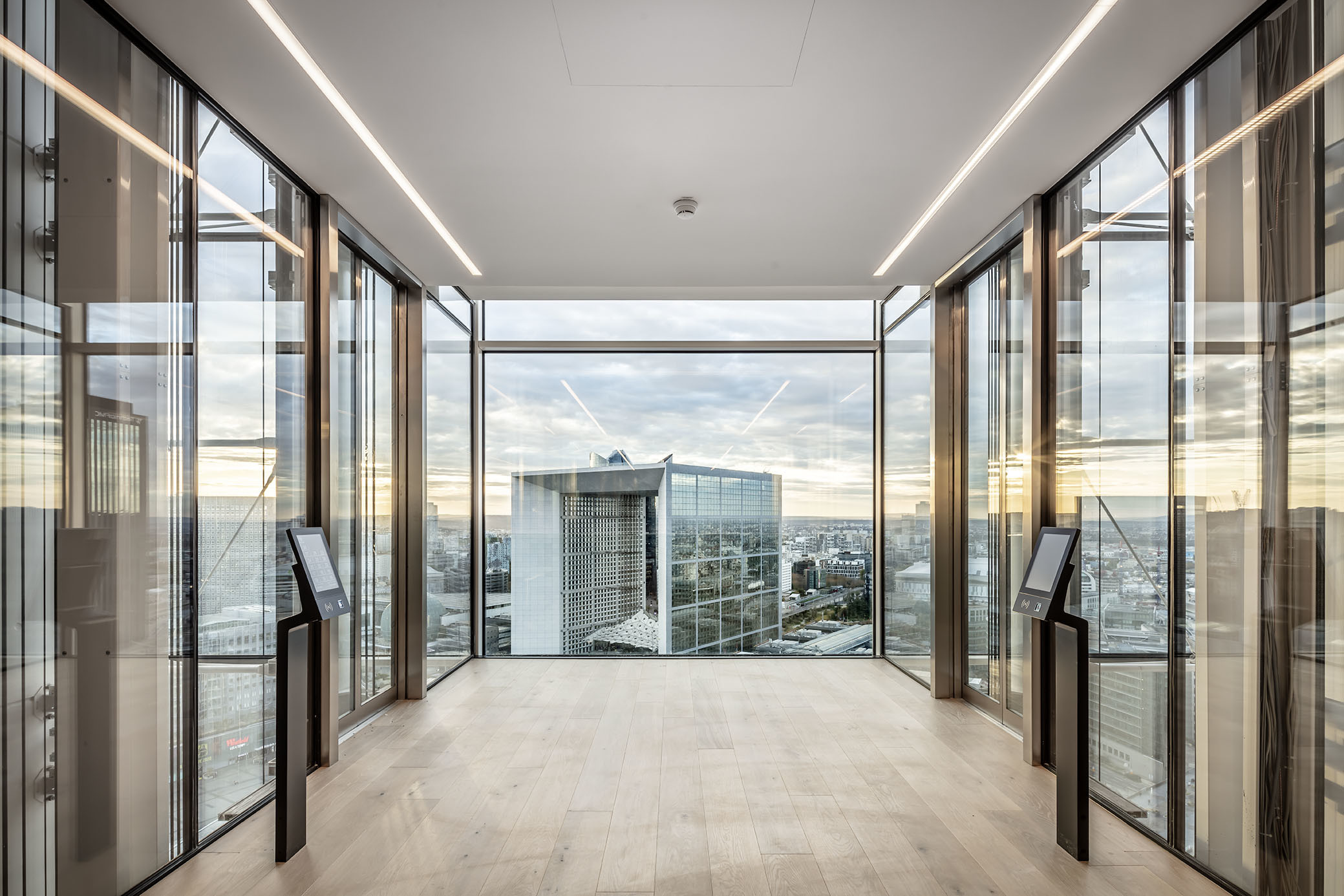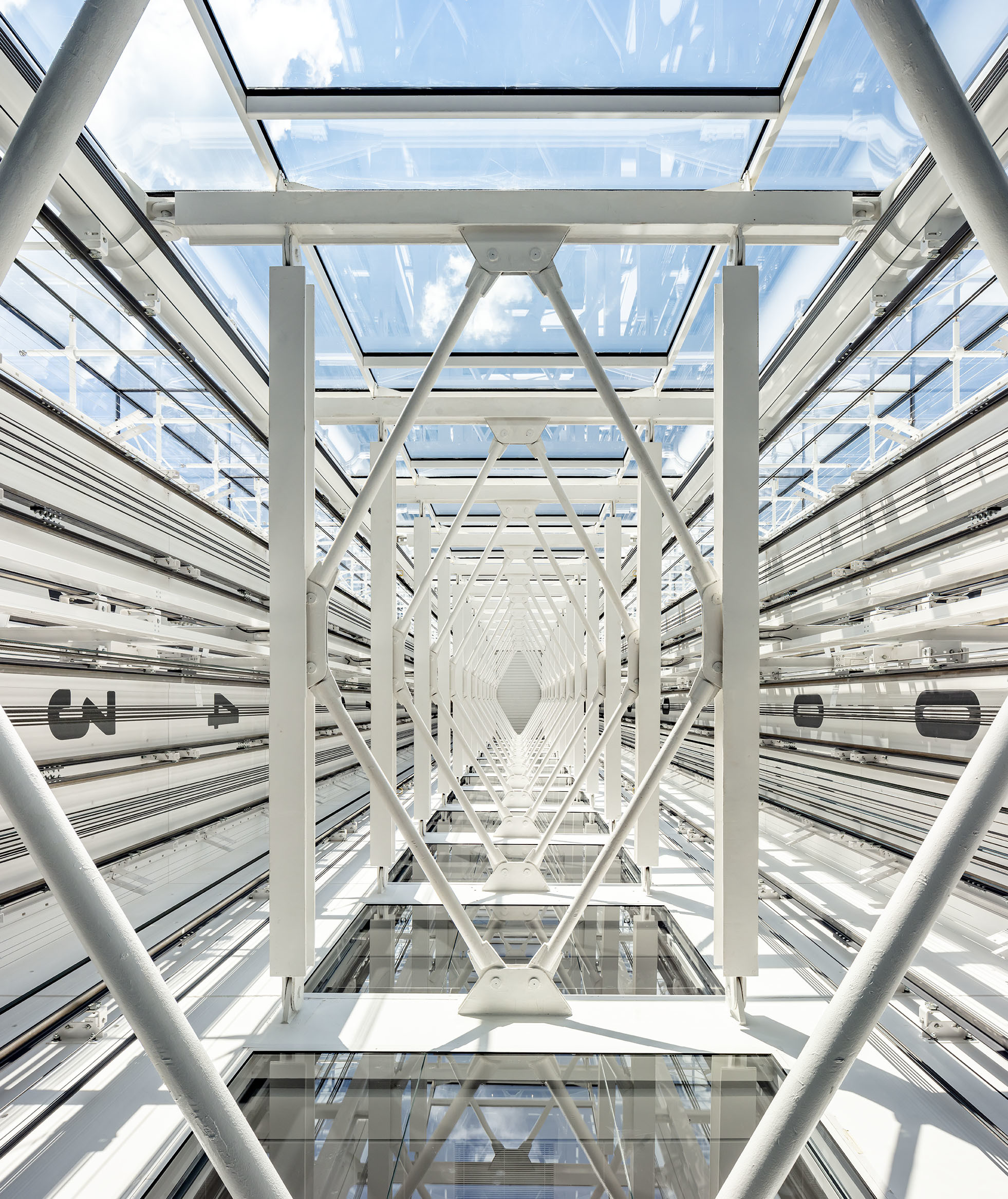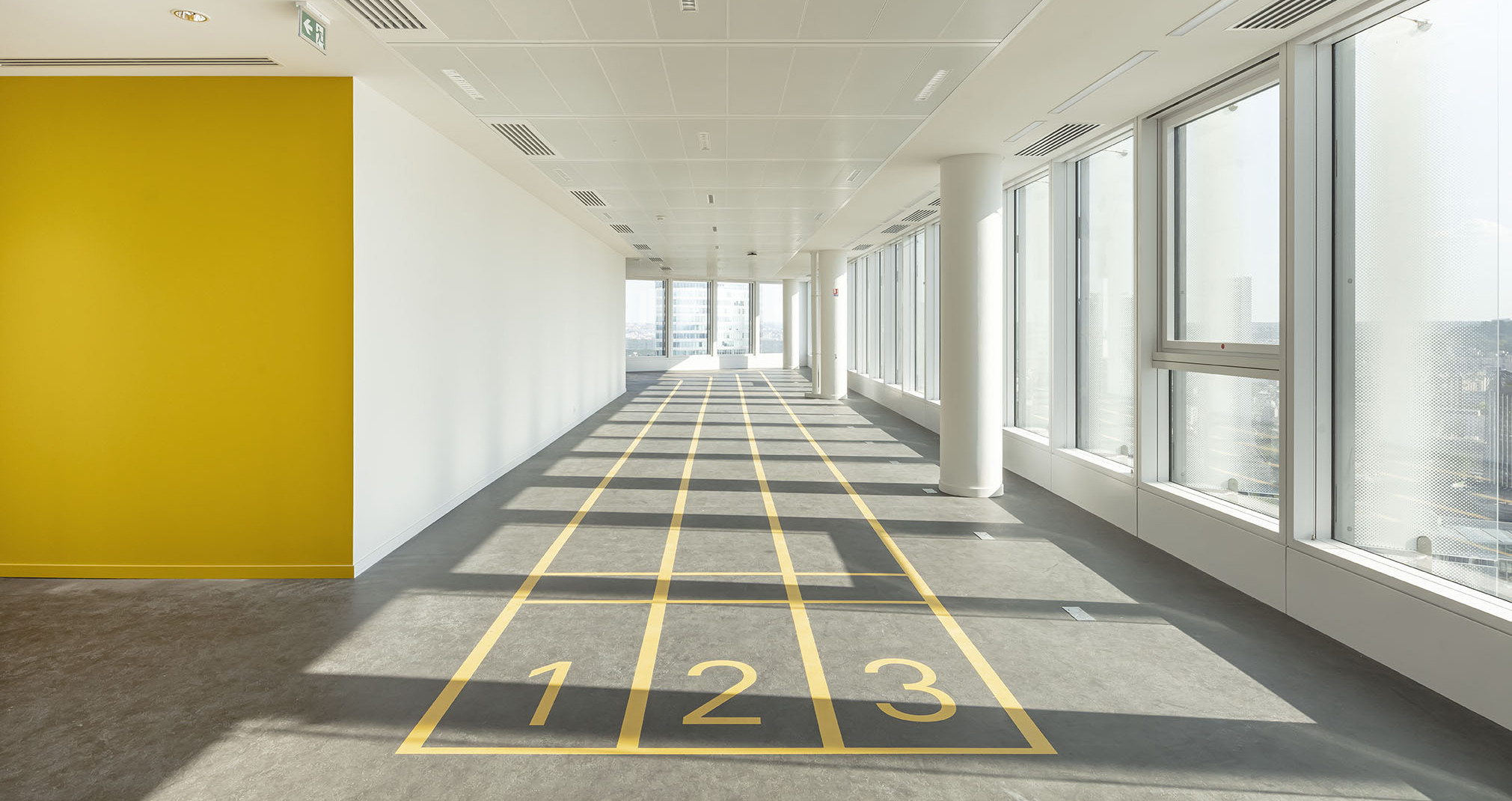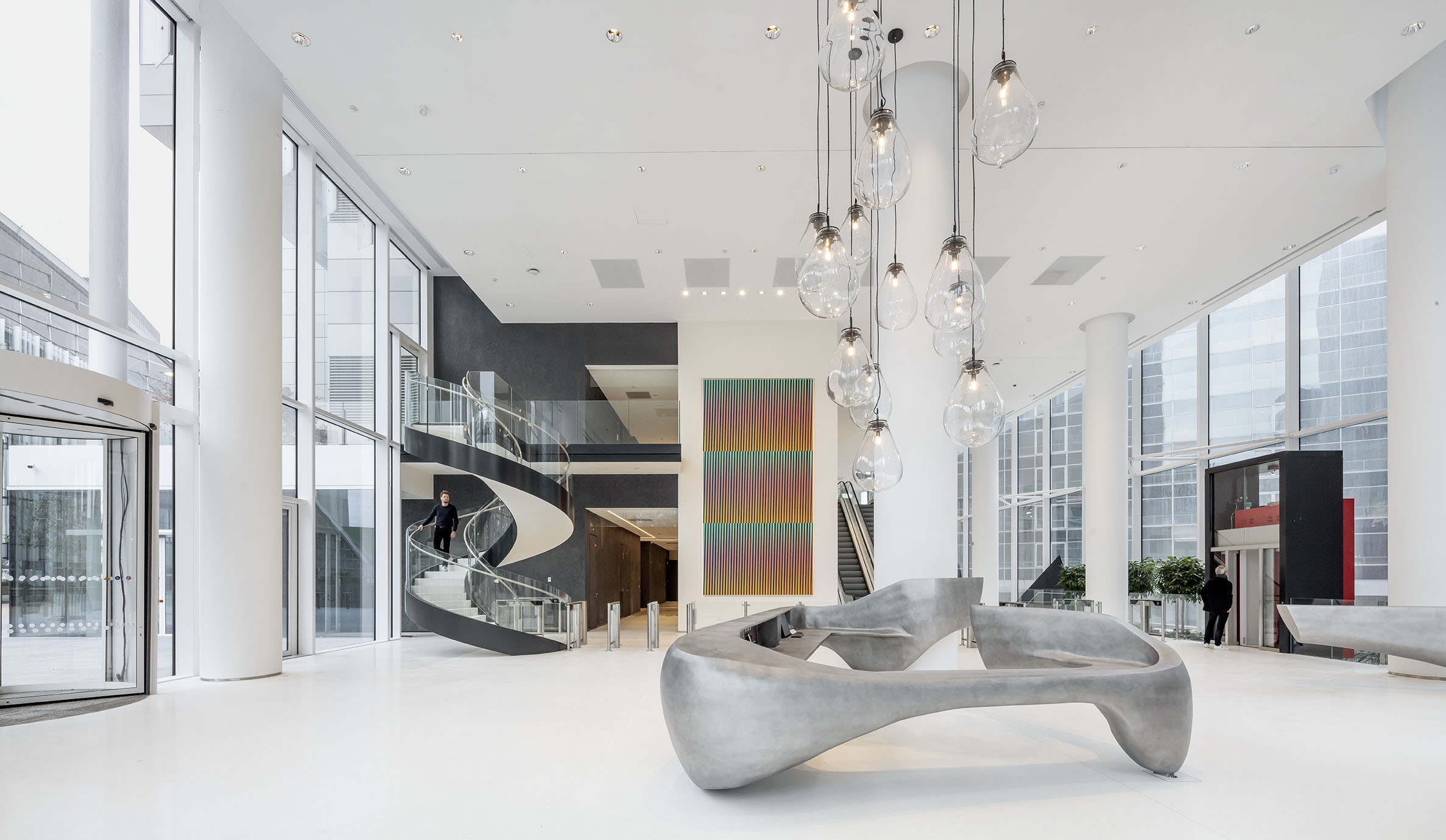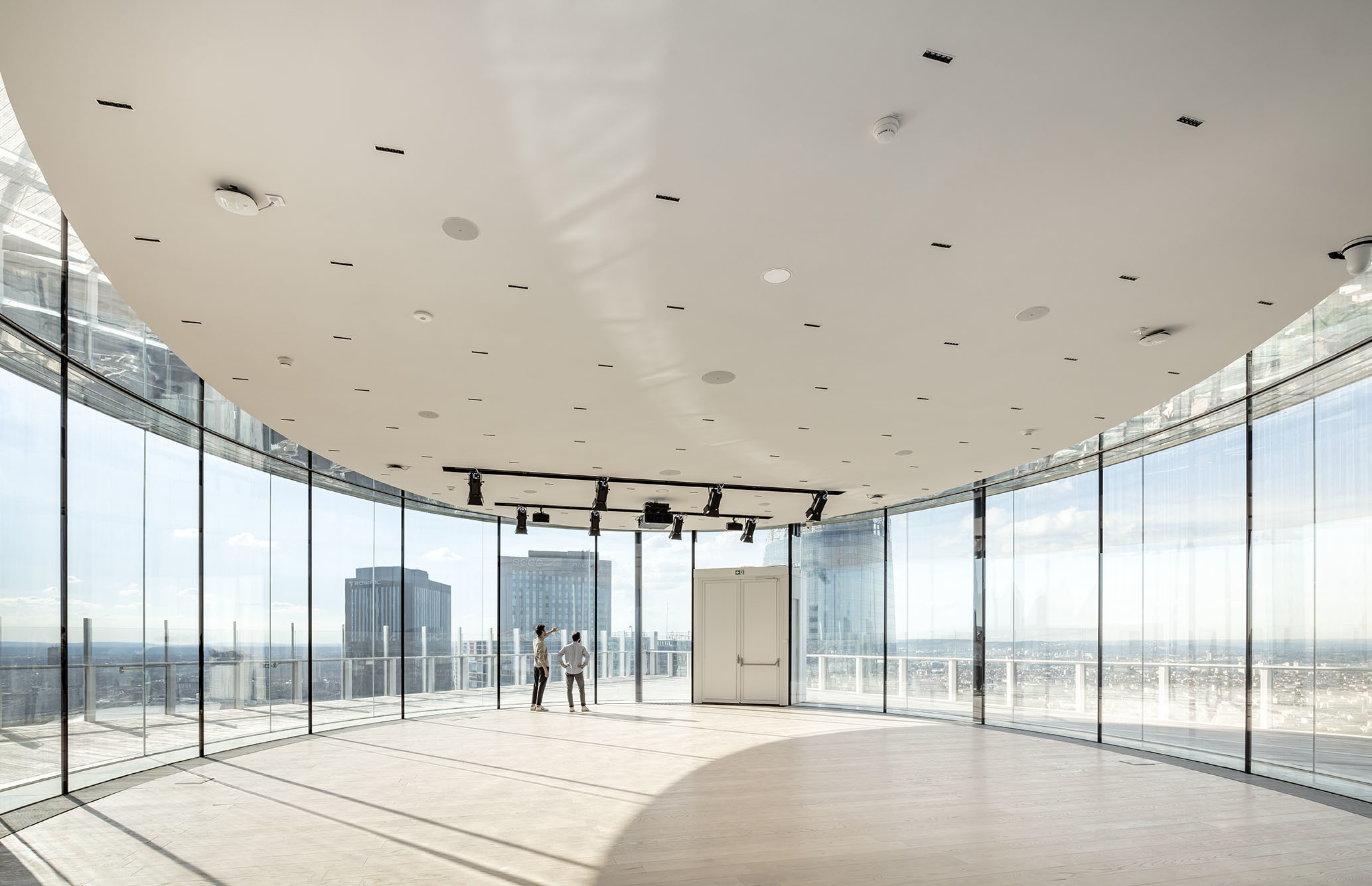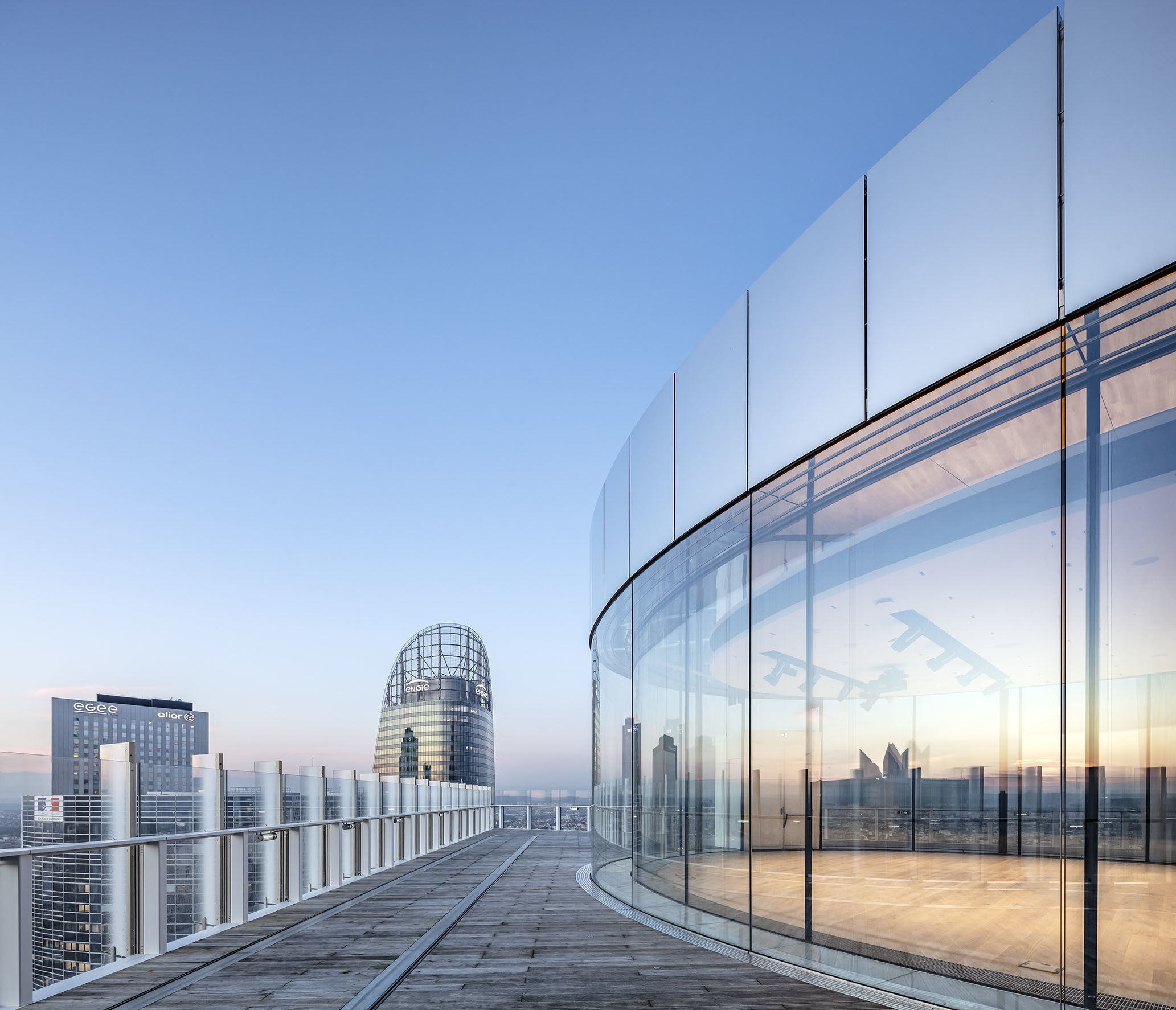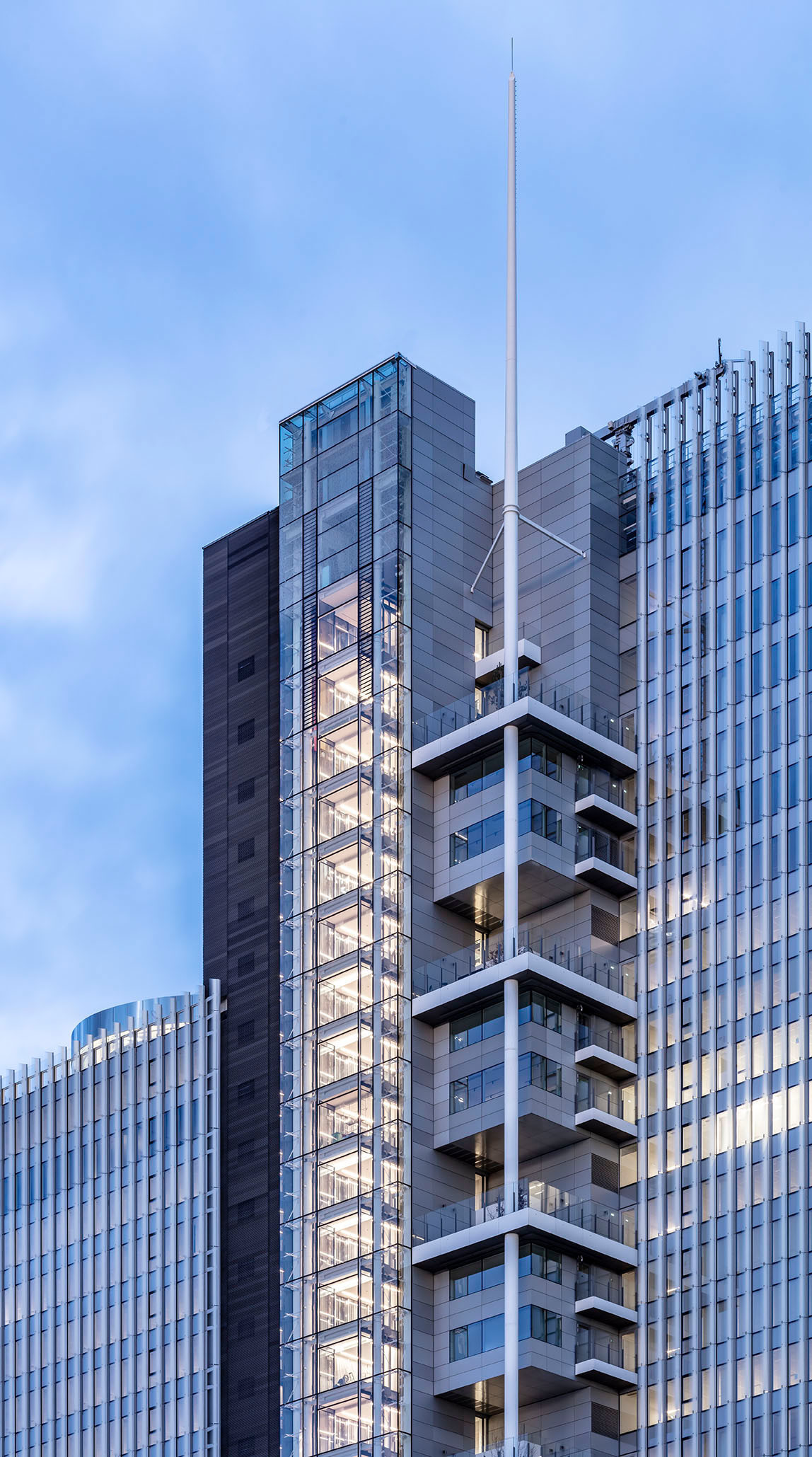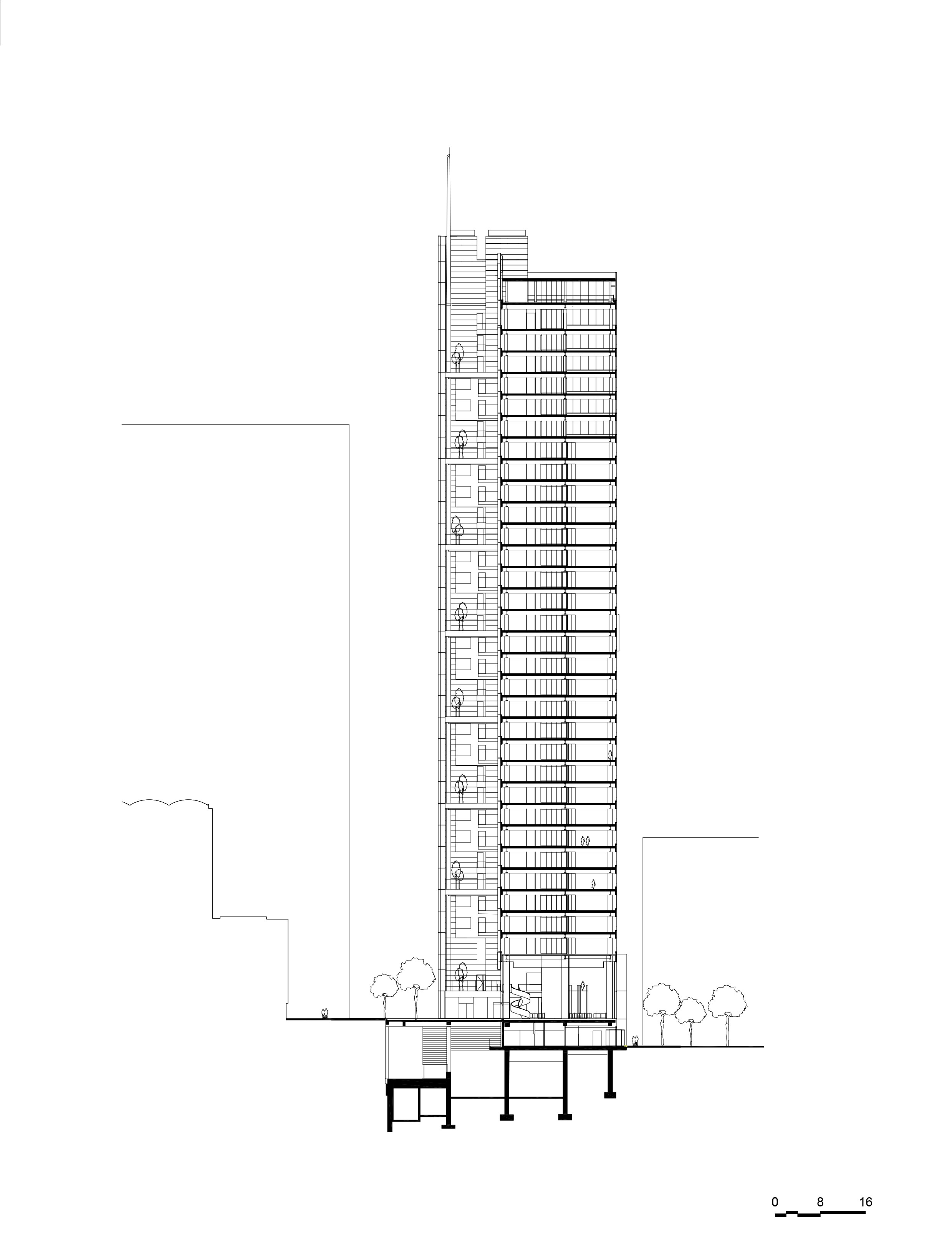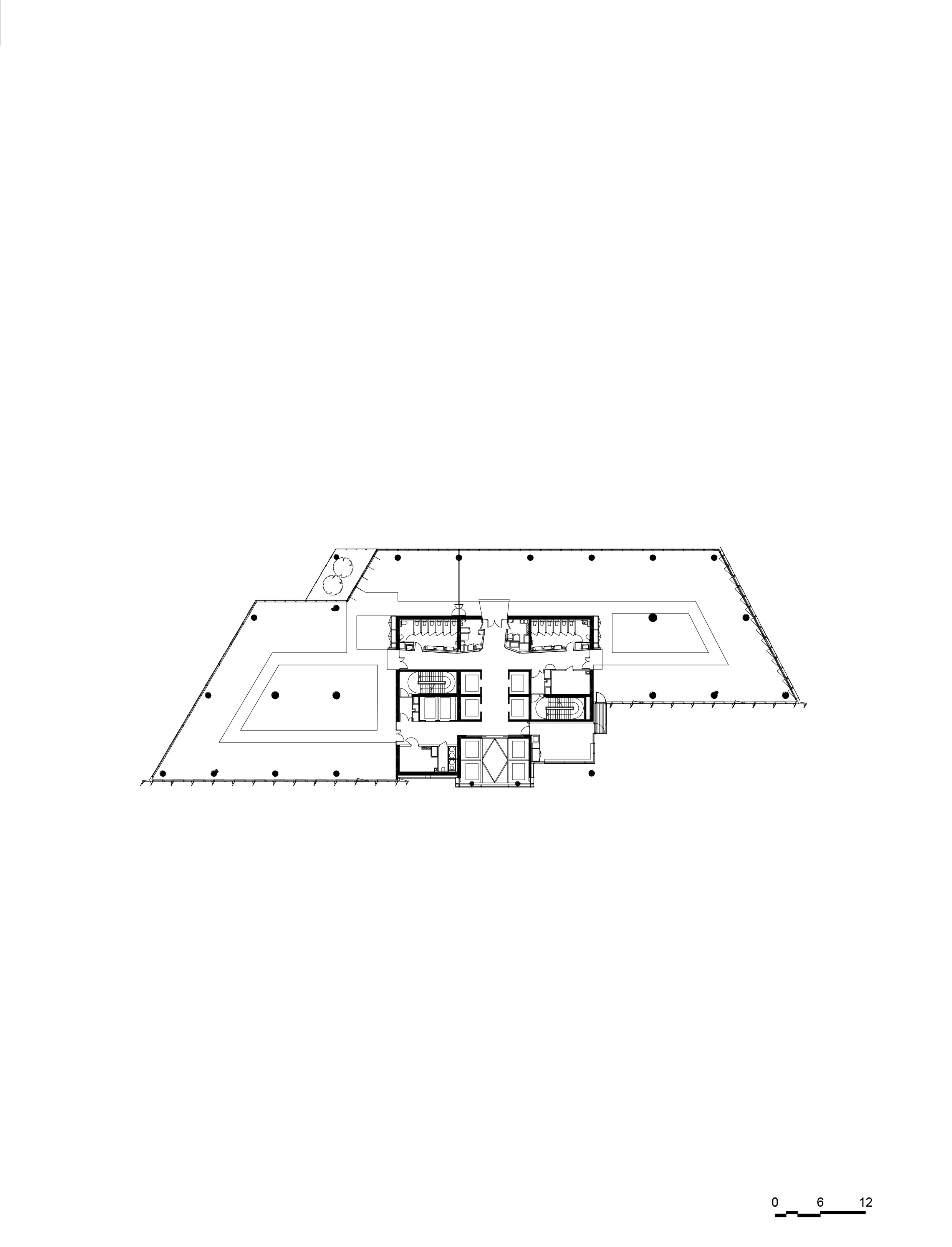 Trinity Tower
The Trinity Tower at Paris La Défense (92)
Trophée de la Construction 2021
Catégorie Bureaux
CTBUH Award 2021
Award of Excellence : Urban habitat, single site
Prix SIATI 2020
Opération la plus innovante
Cro&Co is building the Trinity Tower in the Paris La Défense business district: a 33-storey 140 meters high tower whose outstanding feature is that it will be built upon a concrete slab that itself is suspended above a seven lane road. A total of 46,000 m² of office space and 4,000 m² of services there will house nearly 4,500 employees. Trinity is La Défense's first tower to develop an off-center core with a ​"heart of life" with exterior glass walled elevators in the facade.
In this way, activity in the building can be seen and the employees are visible from the outside, as they too take advantage of the sweeping landscape of La Défense. The vegetated terraces and the collective reflection areas are located near the lifts to become improvised meeting points. To these common horizontal circulations, a series of other informal spaces are added: the tower has a total of eight terraces furnished with trees in the ground, twelve vegetated loggias and 23 balconies, or 1500 m² of outdoor spaces.
At the top of the tower, six floors merge into three duplexes, the 25th floor has a panoramic terrace and the 33rd will accommodate a large meeting room. Thanks to this transparency and its highly interactive side, the Trinity Tower shows its high technical, urban, architectural and ecological ambitions in the La Défense district, as it has bioclimatic glass facades acting as exterior insulation and has dual certification HQE Exceptional and Breeam Excellent.
Trinity is at the same time a work of art, architecture and urbanism. Its concrete solutions contribute to transforming the former monofunctional business center of La Défense into a meshed city district: 3,500 m² of landscaped and public spaces will be created in its wake, linking the Cnit and Coupole-Régnault neighborhoods, which have so far been disconnected.
Programme: Office, retail, urban connections | Client: Unibail Rodamco, Sci Trinity | Area: 53 500 m² | Architect: Cro&Co Architecture | Engineering: Setec TPI | M&E engineer: Barbanel | Quantity surveying: AE75 | Site architect: Artelia | Facades: Arcora | Sustainability: ALTO | Security: CSD Faces | Ascenseurs : ARUP | Restaurant concept development : Restauration Conseil | Acoustic: Tisseyre+Associés | Interior design (catering area): Saguez & Partners | Signage: Gérard Plenacoste | Building control office: Socotec | Landscape architect: Bureau Bas Smets | Completion: 2020 | Address: Paris La Défense (92)